1. Bespoke Software Development and Introduction

Consider the software development market twenty years ago; it was quite different from what it is today.
The biggest difference that organisations are now seeing is the ability to build any type of application, which is called in the IT industry as designing be built software applications based on the desired technology stack, required skill-sets, expertise, and development approaches.
Businesses nowadays easily accept altering digital market trends to stay relevant, and software development firms aid in this process. A customised software development firm can help businesses realise the full potential of unique software. This blog is a comprehensive guide to learning the intricacies of custom software development and will assist you in understanding numerous aspects of software development such as requirements gathering, actual creation, deployment, and maintenance.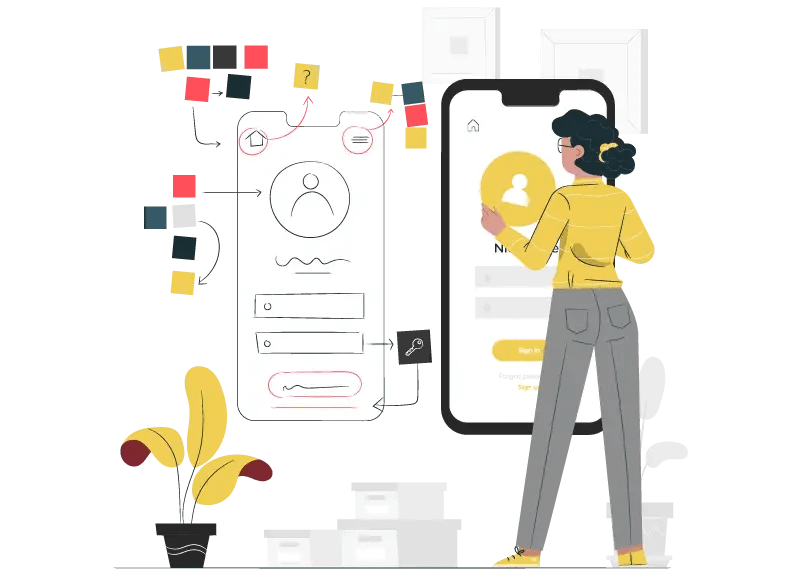 2. What exactly is customised software development?

Shifting consumer market sectors have pushed corporations to pursue innovation like never before. Every day, consumer requirements get more complicated and difficult, necessitating the development of custom-made apps. It is apparent that tailored software solutions are best adapted to changing company requirements. Do we truly comprehend the term "custom software development service," or is it simply an application development service utilised by many other businesses?
It is also sometimes referred to as custom software or bespoke software. Commercial off-the-shelf software refers to market-available software products (COTS). There are significant differences between commercial off-the-shelf applications and bespoke applications that must be recognised before determining which to utilise.
Let us use Microsoft Office as an example for clarification. It is a bundled programme that combines many functionalities to fulfil the general needs of millions of businesses or individuals. On the other hand, if your company wants to assign work to contractors and handle certain workflows, it must develop its own proprietary software programmes. This requirement can only be met by bespoke software development firms. To further comprehend the distinction between the two, we conducted in-depth research on both issues and prepared a chart outlining the key distinctions between bespoke software development and off-the-shelf goods.
After the firm decides on why bespoke software applications are useful, it's vital for them to know how these programmes may create lucrative adjustments to your organisation. The main goal of any firm is to create a profit for its stakeholders, which can only be accomplished by boosting productivity and growth and thereby accelerating profit rates. Businesses develop software to increase accuracy and efficiency by lowering personnel needs while enhancing organisational productivity. Hence, bespoke software application enterprises have an advantage in the marketplace and may quickly increase business performance by shifting their attention from ready-made applications to tailor-made application suites.
3. Bespoke Software Development: Benefits

Customized software development businesses recognise the impact that tailor-made software can have on a business, but many organisations are hesitant to outsource due to a lack of understanding and are ignorant of the benefits it provides.
These are several non-negligible custom software development elements that contribute to the robustness, future-readiness, and performance of bespoke applications.
◉

Increased effectiveness
Customized software apps are particularly created to match corporate objectives and can help to smooth out a tumultuous business process. Because the apps are already developed to work the way companies do, they are familiar with their tasks, allowing businesses to achieve higher productivity, efficiency, and a competitive advantage over their competitors.

◉

Rapid Adoption
Because the produced bespoke application includes specific business solutions and capabilities, organization-wide adoption is accelerated, and training time and expense are reduced. The company deploying the custom-developed software solution does not need to adjust its working methods to accommodate the software, but the software solution is designed to do so.

◉

How things function.
Customization is not restricted.
Companies may create anything they desire with the power of bespoke software development. When opposed to off-the-shelf alternatives, bespoke applications provide endless modification capabilities and a variety of additional advantages

◉

Better Integration
Improved Integration Application modernization or upgrade through the construction of bespoke apps tightly ties the current IT infrastructure and interfaces smoothly with other applications and programmes at a low cost and time commitment.

◉

Data Availability
Data access via a built application is complicated, especially when the programme is ready-made and does not enable modification. Access permissions, on the other hand, may be readily handled at granular levels if we employ bespoke apps.

◉

Costless Licensing
Since the application generated is customised and controlled by the organisation, there is no licence price. Any new features or users may be readily implemented without any further expenditures.

◉

Profitability
Custom app development may generate revenue for businesses. Businesses can licence or sell their customised applications to other companies based on how demanding their application need is and how much the market requires, depending on the terms and circumstances of the customised project.

◉

Resale
Before beginning the development process for custom applications, firms must respect certain intellectual rights. An organisation that hires bespoke software development businesses to create apps owns all intellectual property, source code, patents, copyrights, and other rights.

◉

Independence of the Vendor
An organisation that pays for custom app development has all rights and can switch development from one custom software development business to another at any moment. As a result, they are not tied to a single vendor. Vendors can never use software development platforms for which companies pay exorbitant fees.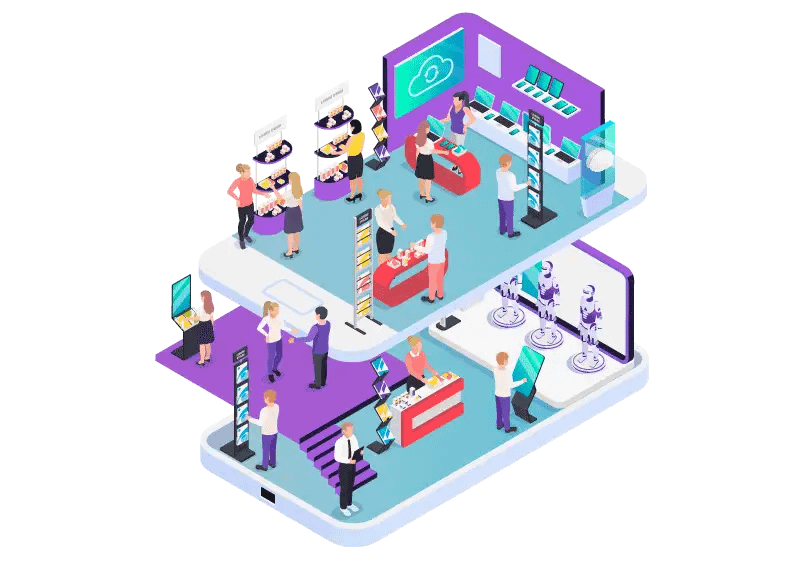 4. Why Outsource Software Development Project?

Your company objectives are set free to accomplish as many success stones as possible. Businesses pursue a growth path to attain these goals, which they do through building applications to streamline their operations. Stretching the limitations will provide organisations with increased productivity, growth, and profitability, but it will also compel them to take on certain difficult jobs that may prove to be a commercial obstacle. To thrive, organisations must be clear about what they want to accomplish and be flexible and adaptable to the latest cutting-edge technology. As a result, the apps built are completely customizable and expandable to meet the demands of specific businesses.
It is not required to develop an application in-house; there are several bespoke application development firms that excel in creating unique and high-performing software and mobile apps. These software outsourcing companies provide a number of services to organisations that prove to be beneficial in the long term. Here are some of the advantages that a custom software development company may provide.
◉

Access to cutting-edge technologies
Professional software outsourcing firms are always battling with difficult projects by providing sophisticated technological solutions to clients of different sizes and disciplines. Businesses no longer need to spend much in infrastructure or pay for training and recruiting new personnel on cutting-edge technologies. Bespoke software development firms provide a unique collection of resources with a penchant for technical knowledge to create software that works flawlessly.

◉

Management of Talent
When a company outsources its project to a software development company, it gains access to particular talents that are knowledgeable and experienced in enterprise application development. This lowers an enterprise's recruitment and knowledge management costs. Enterprises might concentrate on their core competencies and abandon their digital transformation path.

◉

Domain Knowledge
Software development firms serve a wide range of clients in industries such as healthcare, education, finance, and banking. As a result, these talented bespoke software developers have been exposed to a wide range of technology stacks and procedures, allowing them to adhere to industry best practises for whatever technical job they conduct. When it comes to mobile app development, user experience abilities are essential. Because product experience has a large influence on client purchasing behaviour.

◉

Business Fundamentals
Creating a unique software application with a fantastic user experience is unquestionably necessary, but not all firms can profit from it. Instead, while experimenting with the technology, firms risk significant losses. As a result, firms may benefit from bespoke software development outsourcing.

◉

Lower price
Bespoke software development firms provide a flexible team of resources that may be grown or lowered based on project needs. Payment to the dedicated development team can be made based on the number of developers who work throughout the payment period.

◉

An Expert's Opinion
Because of their extensive expertise in catering to various sectors, domains, countries, and technologies, they have specialised in bespoke software development, bringing worldwide experience and standards with them.
5. Bespoke Software Outsourcing: Who, Why, and When

Custom application development is unquestionably a fantastic blend of businesses' unique ideas and the actual expertise of custom software development organisations relentlessly engineering to produce cutting-edge apps. Creating a mobile app or an enterprise application is not a difficult procedure if you know what you want and how to get it. But, if you haven't comprehended the enterprise's demands, it might cause havoc in existing business processes and result in a massive loss. The proper app has the potential to alter your business by reducing procedures and keeping you technically ahead of the competition with cutting-edge new technology. After you have a clear vision for the bespoke software you want to create, the following step is to identify an outsourcing partner.
Interested in working with a company that has extensive expertise of software development and can mentally transform concepts into built bespoke software. Companies know when they should outsource software development, but they don't know who to outsource to or how to evaluate which technology partner can bring significant improvements to their business practises. a lot of things like this.
This is a brief checklist for organisations to use when selecting a software development service provider.
◉

Before deciding on the ideal vendor, make sure you understand the technology and service offerings that your company requires.

◉

Determine whether you want to upgrade the existing system with new capabilities, build apps from scratch, or want an eCommerce website with multi-functionalities and features from the software development business.

◉

Investigate whether to collaborate with onshore or offshore software development firms.

◉

Make a list of bespoke software needs and send it to software outsourcing businesses for analysis and pricing.

◉

Investigate and evaluate the software outsourcing venture's size, location, subject knowledge, and service offers.

◉

Last but not least, keeping track of timezones is critical when selecting to outsource to a software company so that the engineers allocated to your project are on time.
6. How to Choose the Best Bespoke Software Services Vendor?

While developing a custom application, businesses must adhere to certain software development requirements. Businesses can narrow down a list of software development companies by the sort of software development service they provide and their specialty. These are some critical aspects to consider before opting to outsource bespoke software development jobs.
A.) Location/Geography
The location of the bespoke custom software development firm is an important consideration for organisations when selecting a supplier. Businesses have three options: onshore, nearshore, and offshore. Onshore businesses provide faster turnaround times and improved communication. Nearshore enterprises are located in countries with almost same time zones, such as Argentina and Ukraine. Furthermore, offshore enterprises in countries such as India and Vietnam are located in separate time zones. Offshore software development companies provide enterprises with worldwide access to large talent pools as well as cost savings. Several offshore corporations maintain offices in Western nations such as the United States and the United Kingdom. Dealing with their onsite office allows for improved communication and need transfer with these offshore organisations.
B.) Freelancers vs software development firms
A pricing differential is an important reason that leads organisations to use a freelancer rather than specialist software engineers from well-known development firms. Freelance workers are favoured since they are less expensive and may be offered employment at any time. However, as technology advances, it is necessary for businesses to have multiple skill sets for their projects, such as front-end developers, backend developers, database administrators, software testers, and DevOps engineers, and hiring all of these skilled resources would not be a cost-effective method. A software development provider, on the other hand, combines all of these resources under one roof and manages projects ranging from complex to cutting-edge technological solutions.
C.) Size of the Software Company
The majority of the IT industry's behemoths work with huge corporations on multi-million dollar projects. While mid-sized businesses are content with isolated tasks. You must determine the appropriate size software business for your project based on its size. For example, large banks frequently collaborate with software behemoths such as IBM, TCS, and Accenture on business application development and maintenance. Mid-sized businesses cooperate with companies like TatvaSoft. We believe that you should not choose an organisation where your project will generate more than 15% of their income. In such case, if your project transitions from development to maintenance, the team size lowers and has no effect on the software development agency's stability.
D.) The Software Firm's Performance History
Before deciding to outsource your software development project, you must ask three things.
◉

Is the bespoke software development firm experienced with projects of your size?

◉

Have they completed projects substantially larger than yours?

◉

How much bespoke software development experience do they have?
The filtration process will get easier after you have answers to these queries. Examine a software outsourcing firm's experience in several areas such as corporate application development and maintenance, mobile app development, SalesForce integration, and so on. This will assist you comprehend the information they possess as well as their varied position in various initiatives. The following question will assist you determine the scale of projects they have worked on and how well they have completed them.
E.) Domain Knowledge
Looking at the overall experience of businesses and the domains they serve supports the complexity of previous projects and their unique knowledge. The exhibited work portfolios and areas for which they work, such as Education, Energy and Utilities, Healthcare, Oil and Gas, Banking and Financial, logistics and Manufacturing, and similar, may be used to assess the validity of work.
F.) Technological Knowledge
The degree of competency should be evaluated based on the custom software development company's technical knowledge and abilities. Some important elements to examine are the developer's abilities, the quantity of specialists in each technology, and their programming experience.
G.) Development Methodology
Every bespoke software development company operates differently since each has its own business process. As a result, it is critical for organisations to outsource to companies that adhere to industry standards such as Agile and DevOps.
H.) Bibliography
Choices can be made based on references, either from a recognised firm's prior experience or from recommendations from other firms that appraised the business based on their work ( of course from a trusted website). Additionally, if you chance to meet the referrals, ask intelligent questions such as what was excellent about their service, what was poor, what things might be improved, how to manage the team effectively, what challenges they encountered and how they mitigated, and so on.
I.) Security and intellectual property policies
Some of the most typical reasons why firms are hesitant to outsource software development include data breaches, security, or intellectual property difficulties. Hence, before outsourcing, it is critical to understand the business's typical security processes for securing data, applications, and their details, information on intellectual property of the generated application, and IP related agreements signed between suppliers and the agency.
J.) Recruiting Policies
The second critical thing to examine is the hiring procedures of bespoke software development businesses. The quality of your product depends on the custom software developers they hire and hence recruiting practises of that business directly effect the quality and code of the app generated. If recruiting procedures are precise, the developers hired will be of high quality and achieve maximum productivity, hence improving the whole process of software development. As a result, weeding out strong personnel during recruiting by software development businesses will provide long-term benefits to your organisation.
K.) Support and upkeep
It is critical for the business to seek support and maintenance from outsourcing businesses in order to maintain the application operating. When the programme is published, the support services are determined based on its functionality. Some organisations may require constant maintenance and support, but others may only require ad hoc maintenance to eliminate bugs, rectify issues, optimise overall performance, and add new features to the programme on a regular basis.
L.) Records of vendor financing
Before contemplating hiring any bespoke software development service, keep the money issue completely clear. Software development firms' prior financial records must be solid, with zero to minimal debts indicating a robust and consistent employment profile. Financial stability is essential for every progressive firm.
7. What exactly is a Software Development Contract?

Any company that wants assistance from another company or organisation is required to execute a formal contract. A software development agreement is a contract between two firms for software development. It serves as a road map for future conflicts and clearly states each party's legal responsibilities.
To clarify, a Software/Project development agreement is a contract between two parties: one (the paying business) and the other (the supplier vendor). Several restrictions bind this agreement to give aid, support, and maintenance facilities throughout the project's development. This business process may differ based on the technology used and the team assembled. When a company decides to relocate, a number of concerns may arise.
When contemplating outsourcing, there exist agreements with norms that must be followed. Essentially, there are two kinds of agreements.
Project agreement
Non-disclosure contract
We will go through each of these agreements in detail, but first it is vital to understand why firms need to sign a project agreement when they may reach an agreement verbally. Hence, when two partners in a business share profits and losses, there must be a legal agreement that is based on trust. As a result, agreements such as Project Agreements and Non-disclosure Agreements exist. Currently, a project agreement is used anytime a customer launches a project or adds further changes to an existing project and want to safeguard the idea.
When a company collaborates with a cross-border company, its agreements are difficult to enforce due to the varying regulations that each nation observes. As a result, businesses are hesitant to cooperate with offshore organisations. As a result, many firms choose to engage with offshore companies that have registered offices on-site. In the event of a dispute, this makes it easier to enforce the agreement.
Provisions that might be added as a preventative measure in your Project Agreements
If the client want to be protective about their company operations and activities, a few preventative procedures should be put to the NDA to protect the customer from potential major issues. Let's look at what the changes are and how they affect the client.
A.) The Project's Scope
In general, the scope of work encompasses everything from technical system designs, development tools, methodology, or the systems necessary to accomplish the project. Aside from that, everything required for development and post-development support is included in the agreement, including user and technical manuals, all hardware support, source code repositories, and hosting support required throughout the creation and deployment of the software programme.
B.) Rights to Intellectual Property
The right to a patent, trade marks, copyrights, topography rights, data extraction from database rights, the right to protect source code, and other forms of equal property rights that have a similar effect and may exist anywhere in the world are all examples of intellectual property rights for projects.
C.) Terms of Punishment
In the event that the application's performance is not reached or a data breach occurs, enterprises must be prepared to pay a penalty for this harm. In such instances, firms might agree on a penalty sum and get reasonable compensation if the customer's demands are not satisfied.
D.) Confidentiality
Customers frequently have to reveal corporate secrets to bespoke software development agencies when giving business needs. To maintain the confidentiality of their project, customer and supplier must agree not to disclose any type of information about their project, business models, market strategies, trade secrets, know-how, patents, copyrights, financial information, sales distribution strategies, and internet and e-commerce strategies, or any such information which may be written or electronic in nature is collectively referred to as "Confidential Information" in the software agreement.
E.) Data Security
A company may have accumulated a large amount of data over time, which may contain personal information such as name, address, email address, phone number, and so on. This information must be kept secure by law. There are severe financial consequences in the event of a breach or abuse.
Law and Arbitration
Clients have begun to include an arbitration clause in every software development contract issued today. Arbitration is often an out-of-court procedure in which a neutral third party member known as an arbitrator hears both parties' complaints and evidence and renders a binding verdict. By including an arbitration clause in the SLA, this is an alternate approach for resolving disputes.
Liability restraint
This clause is a provision in a SLA (service level agreement) that specifies the amount and type of harm that each party will be obligated to other businesses in certain scenarios. It is simply a responsibility to compensate for some failure to perform when the service's development needs are not satisfied.
F.) Employee Solicitation
If the receiver has considerable access to your firm's developers, you may wish to insert a provision to that effect. This may prevent firms from hiring your personnel for at least 12-24 months. Occasionally the other party will not agree, thus establishing a policy about that reference might prohibit clients from employing your staff. This can also be an application for the employee working on offshore projects from clients in other countries.
Commandment
You can safeguard the company from breach of contract by including a provision granting you the right to injunctive remedies. This provision merely states that the opposite party may seek judicial approval to stop the disclosing agency from performing the violating act. Injunctive relief is a very late move in cases involving money.
8. Non-Disclosure Agreement in the Software Service Business

The non-disclosure agreement is used to barricade the confidential and proprietary information of the business exchanged during the engagement from getting disclosed. This agreement is made when you share the requirements for the purpose of time and cost estimation. In any case, the agreement can include a list of information that the client wants to keep confidential. This agreement isn't bound to just source codes or software products developed business plans or any analytical detail that cannot be made public. But it depends on the business what they want to keep secretive under the NDA norm and what they want to keep public.
Key aspects of the Non-disclosure agreement
◉

Introduction to both the parties and their business backgrounds

◉

Defining the needs of what is to be kept confidential and what is not

◉

The term limit of the agreement

◉

The inclusions and exclusions of the agreement

◉

Repercussions of not abiding by the NDA
Types of NDA
A.) Unilateral non-disclosure agreement
As the name suggests, unilateral NDA is a one-way NDA where there is an agreement between the two parties and the first party( the company) is the sole owner of the information and they are releasing it to a second party (the recipient). The recipient signs the document and agrees to keep the confidentialities of the project without tampering it or leaking it to any third party. They must also agree to not use confidential information for their own benefit. Usually, this type of agreement is preferred by freelancers or consultants.
B.) Mutual non-disclosure agreement
The mutual NDA is for situations where each side may potentially share confidential information and may agree to keep it confidential. Generally, this kind of NDA is done as it is considered fair to both parties.
C.) Terms and Conditions of Agreement
This is another essential part of why an NDA is important and what aspects should be taken care of while signing an NDA. The terms and agreements should be meticulously ideated and read before signing any NDA. Some of the basic questions that you should have while reading your NDA is
◉

How long should the NDA last?

◉

What is the reasonable term of lasting?

◉

Which proprietary information does it contain?

◉

What is excluded from confidentiality treatment?

◉

What are the obligations and confidentiality of the agreement?
Answers to the following question will give a clear perspective of the terms and conditions of the NDA. These questions are necessary because after certain years the cost of obligations rises, depending on the industry the agreements keep on changing.
D.) Deemed Confidential
The elucidated form of which information is to be conveyed through a Non-disclosure agreement should be precisely mentioned to prevent a business from any breach. This section of NDA clearly states which information is confidential and which is not. This part will elaborate on the disclosing party a clearer vision of information without any confusion or loopholes. Specifically, if we talk about oral information, it always leaves both parties in ambiguity with respect to the pact. Deemed confidential also refers to this oral information that the disclosing party has to confirm in a written format that would notify the receiving party to keep it confidential.
9. The Cost factor in Custom Software Development Projects

The unprecedented growth of technologies has led businesses to collaborate with global companies and do business across borders. In fact, there is just a handful of fortune 500 companies that aren't harnessing the skills of globally proficient software developers to manage their operations. Building custom software is of equal importance to businesses in terms of time, technology, and cost investments. Hence every enterprise has to be efficient enough to take this decision on budget and other influential factors. We already know how enterprise application development adds a competitive advantage to development costs and higher price brackets. Before making a selection on the cost estimation there are certain aspects of custom software development that need to be considered.
A.) Software Development Horizon
The extensibility and proficiency of the hired developers are the first deciding factor for businesses in paying for custom software development. The Major part of the cost estimation depends on the requirement of the project, its criticality, and technology. In addition, the number of developers and their time spent is equally important. Without a well-planned budget, the business would have to compromise on certain essential aspects or cannot afford skilled resources because of a lack of budget.
B.) Planning
Another essential important criterion is the platform chosen to develop. Once the project initialization, requirements, and developers are fixed the next bifurcation of the cost depends on the platform. The technology stack needed, software licensing costs, and other cloud-related costs are vital contributors to cost estimations.
C.) Delivery Time
Having rightly said "Time is money", the time factor will decide the amount you will have to pay in case of quicker deadlines or demand to complete the project at a rapid speed than normal.
D.) Infrastructure and Physical Resource expense
Custom software may cost higher than expected in case of choosing an inappropriate outsourcing offshore partner. The location or geography to which the team decides to outsource will be an essential parameter to cost as well. Just like the development cost in the Philippines will be different in comparison to the development cost in India. So if you don't choose the right location for outsourcing then you might end up paying some extra amount than required. Choose a technology partner wisely.
E.) Hiring models
Each enterprise follows a different hiring method and depending on the hiring structure the cost is estimated. Depending on the experience of the team and their proven track record the hiring models can be finalized. The most common types of hiring models are the Dedicated development team and Fixed price models.
◉

Dedicated team
In this model, businesses can hire a dedicated team of developers for a fixed project. The organization gives clients the freedom to choose the number of developers they want and to what time period. They can increase or decrease the team size as per the project demands. If your project requirements are variable then this model can be beneficial.

◉

Fixed price model
Fixed cost models give the organizations an exact idea of the cost and time required to complete the project. Majorly, this will be applicable to pre-defined projects which come with a fixed timeline and price structure.
<h2 "="" style=" font-size: 28px; font-weight: 700; line-height: 1.6em; margin-top: 12px; color: #000000; " h2="">10. Custom Software Development Methodologies

Custom software services need are ever-changing as per the progress of businesses and their venture into newer avenues. As per the changing dynamics, businesses are trying to place themselves in the best possible way to maximize profitability. The standard methodologies are aimed to finalize features, agreeing on time, budget, technology stack, feature enhancements, code quality, and overall software development quality. And to achieve all of these businesses use some special tools and methodologies to manage the project and process of an existing business.
Some of the common development methodologies include:
A.) Waterfall Model
One of the most common and conventional methods of software development is the waterfall method. As the name suggests waterfall methodology works flawlessly like a waterfall with its defined set of phases and the following sequence.
◉

Requirement specification

◉

Software designing

◉

Integration to an existing process or creation of a new process

◉

QA/Testing

◉

Deployment

◉

Maintenance
Beginners who are naive to software development can efficiently gain the benefits of waterfall methodology. It is simple to use, manage and maintain because of its simpler linear sequential method of implementation. Once you have implemented the changes, rectification or changes are not possible because of the approach it follows. But since it saves a significant amount of time and delivers qualitative codes at a faster turnaround time, therefore it is one of the popular custom software development methodologies.
B.) Agile Development
The agile method of development uses a successive iterative approach to develop apps wherein the whole process is smartly bifurcated in multiple phases. The whole process of testing, validation, integration, and deployment is performed in each phase, and versions of the products are developed. The main benefit of this methodology is that you can always look back to the previous phase and rectify the errors. This is an adaptive approach used by most clients when their requirements are wavering. Direct communication with the client and continuous feedback makes the software robust and scalable.
C.) Scrum
This development methodology enables businesses to Fastrack their Software Development Life Cycle and can be easily applied to any critical business process. The Scrum team initiates the project with brief planning, then a detailed analysis of the holistic project w.r.t other technology departments, and later the development process is implemented. The scrum team consists of cross-functional engineers who uphold expertise in analyzing requirements, designing, coding, testing, and installation. This is a flexible approach where if the user needs are changed they will be quickly developed and reflected in the next sprint.
D.) DevOps
With a perfect amalgamation of Development and Operations – DevOps easily manages critical and mundane business processes with ease and simplicity. DevOps has a strong rapport with agile and lean approaches to maximize the effectiveness and reduce time to market. DevOps keeps an equilibrium between cross-functional departments and enhances effective communication that optimizes the overall development tasks. The fundamental aim of DevOps is to develop transparent communication between technology specialists and operational managers to create faster and high-performing applications.
11. Maintenance And Support For Software Development

Businesses need to maximize their efficiency of software application development with minimal risks and errors. More than just development, every developed application needs continuous support and maintenance. Normally, software development teams are overloaded with tones of applications hindering their basic process of maintenance. End-to-end application development includes everything from development, design, QA/Testing, deployment, and maintenance. Software maintenance and real-time support enable businesses with high-performing sustainable apps and lower overhead costs. When we talk about maintenance, it is inclusive of up-gradation, maintenance, app migration, support, and future enhancement.
An application can be maintained in multiple ways and thus there are different types of software maintenance services
◉

Adaptive Maintenance and support
Adhering to the latest technology trends, the application demands maintenance, and support assistance for businesses to transform apps into next-gen applications. Changes such as regulation changes, configuration changes, modifications to current software, operating system upgrades, or data format changes are some of the adaptive and maintenance changes.

◉

Improvisation And Maintenance
Running applications with functional issues such as logical errors, coding errors, or designing misfits might hamper the overall performance of the application. Correcting and fixing these errors enables the software application to be bug-free and perform better.

◉

Continuous Maintenance and support
Upkeep applications with the latest technology support, modifications, and future enhancements, businesses need to continuously examine software performance, keep track of each update and concurrently upgrade it as a part of continuous maintenance so that the application never breaks down and delivers consistent output.

◉

Preventative Maintenance
As a proactive measurement from past experience of developing the same or similar type of software application probes businesses to take preventive measures for maintenance and support. This will alarm businesses of any type of futuristic problems that may degrade the quality performance of the application to be treated in advance. With continuous Maintenance and Support, businesses can achieve wider benefits from software development.

◉

Improved Performance
With timely updates, support, and maintenance processes, all the software applications of the business have now become multi-functional, high-performing, and robust architecture.

◉

Updated Current Trends
Real-time application support allows businesses to jump to the latest trends by staying abreast of evolving technologies and trends. Application maintenance can help you pave your own path with cutting-edge software solutions and get ahead in this digital market.

◉

Minimal cost
Thinking that a one-time investment is a cost-effective solution for businesses is an incorrect ideology. Getting up-to-date on technology changes for cloud-based software solutions is a lucrative option that covers most of the expenses including maintenance costs too.
12. Bespoke Software Development Best Practices

Undoubtedly, developing custom software is an indispensable part of every business which might seem challenging at first instance. Not all organizations are able to afford to make mistakes with the risk of bearing monetary losses. Though the objective of custom software application development is extremely fruitful, it could only reap benefits if businesses know to choose the right outsourcing partner. In any case, if the business is unable to partner with an expert software application development firm then as per the standard norms followed worldwide, we have mentioned a few handfuls and efficient practices for software development that could be advantageous to the business in transforming their business with technology-enabled solutions.
Understand the existing process and future demands
A fundamental reason for outsourcing is the lack of skilled resources and the inability to understand the need. So before you decide to outsource, analyze whether a custom software will bring a game-changing effect to your organization, and if your answer is "Yes" then start evaluating your present process by looking at the system from the grassroots level. Also, a thorough understanding of the current process, what to be achieved using this custom software, and how could the current state of the agency be improved using technology understanding.
Choose the right custom software development company to collaborate
In case you think you know what you want, now the next step is to hire the right resources to work for you. Software development is a critical process and not everybody can match your needs. So, check with your internal IT team, software development vendors, and companies. Start the filtration process by exploring each custom software development firm's website with the its location, company size, domain expertise, References, organization history, Security, and IP policy.
Keep an eye on your budget
The key important consideration here is to find a custom software product development agency that fits your needs and budget. So while you find a technology partner, make sure your business-critical needs are effortlessly met within your estimated budget and stringent delivery timelines.
Choosing the appropriate technology for development
Your first and foremost goal is to understand why you need this custom software and what benefits it will offer. Your needs can be anything from automating the process to accelerating productivity, improving inefficient processes, or making the customer experience incredible. Once this has been identified, it would be quite easy for businesses to approach experts and match preferred technology as per their business needs.
Plan to achieve realistic milestones
Your application needs consistent testing performed by experts. Since your software application needs can be unique, anything that is created should be tested and accomplished with qualitative benchmarks and then set a real milestone. Testing application is significantly important otherwise it has the potential to damage your customer base and brand image in the longer business run.
Meticulous Testing and Documentation
Once the software application is built, the most essential stage is to check the versatility of the software developed in all environments. Testing an application using all essential parameters will make the application run seamlessly on different devices and browsers before going live and will avoid unnecessary mistakes. In addition to testing, finely documenting the entire process is another essential factor in all stages of development and implementation.
Conclusion
Running through the whole discussion, I think Custom software development is here to stay and grow. If there is anything that could bring change to the digital market is by developing custom software applications tailored to business needs. In the upcoming years, more and more businesses will be adopting this culture of offshore outsourcing to countries like India, and hence our extensive blog will be your guide. Our extensive blog will help you have fine-grained control over outsourcing, what terms are important, and the business gains in the future. Custom software will become the backbone of your business progression and the custom software developing companies will back you with their robust, responsive, and high-performing services.
Join Us at Digitalfren, where we have a team of experts waiting to serve your needs and goal in developing your custom software beyond your expectation.