Augmented reality filters (AR filters) are becoming increasingly popular. Augmented reality can help you stand out from the crowd with rising company competition, shorter consumer attention spans, and increased advertising costs by cutting through the noise and making your message shine out.
Instagram and Snapchat have paved the way for widespread AR adoption. Since the launch of SparkAR, Facebook's powerful augmented reality software, in 2017, creators have created over 1.3 million AR filters! Even the creators of Snapchat's Lens Studio have published over a million lenses.
Types of Best AR filters in 2021
You will have a thorough understanding of the many types and costs of augmented reality filters, and you'll be able to determine which are the best AR filters that suit your needs as you go through this blog post.
Table of Content:
1. World Effects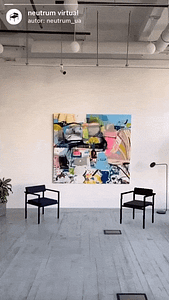 World effects are filters that use the rear camera to place 3D objects in the scene. Phones like iPhones with an in-built gyroscope perform best for world effects (most of the iPhones have it). World effects are commonly used by businesses to superimpose their products in real life so that customers may interact with them and see how they would seem in real life. World effects also require more resources than other filters because they use 3D objects.
2. Portals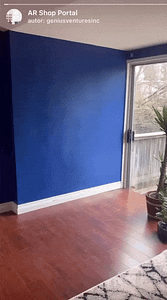 As the name implies, portals appear to be something straight out of a magical realm. Through a gateway, these filters can transfer you to a completely different world. These portals can be used by a variety of industries, including movies, comics, architecture, travel, and many others. The price of a portal is largely determined by the number of components and their details.
3. Mini-Games Filter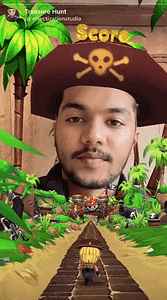 Face gestures or touch responses are used by mini-game filters to guide users through games and quizzes. Mini-game filters are efficient at increasing user interaction span and brand recognition. Mini-games can be utilized in a variety of ways, and any industry can benefit from them, such as running a contest, giveaway, promoting a new product line, increasing brand awareness, and so on. Mini-games are a great way for small and medium businesses to get their feet wet.
4. Target Tracker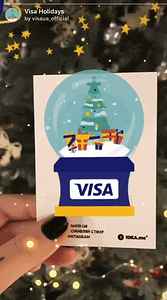 Image tracking filters are a fantastic addition to your current marketing strategy. It can be used to promote limited-edition products, events, and so on. A target tracker can superimpose a 3D object, animated graphics, filters, or any other information on top of a specified image. Business cards, brochures, limited edition products, user manuals, and the fashion industry can all benefit from target tracking filters. If the project requires the creation of a 3D item, the cost may be higher.
5. Face Filter
Face filters are the most popular filter on Instagram and Snapchat. It can change the features of the face and allow for a product try-on. Face filters are used in gaming, fashion, cosmetics, and other small businesses to promote brand awareness and provide a product try-on feature.
If you want to know more about Augmented reality filters, contact us now.