Finally, the year 2022 is almost through. Additionally, in this post-pandemic context, companies are still making up for the losses they suffered in 2020. Thanks to digital-first technology, businesses throughout the world now have the opportunity to continue operating remotely and using cross-platform, mobile-first, cloud-based digital solutions.
Tech industry leaders are being driven to introduce improvements in mobile technologies by the fast-rising acceptance rate of digital-first enterprise mobility solutions. And that will in fact open up a lot of chances for companies to stand out in the market rivalry.
Businesses should consider switching to mobile-first software solutions, especially in today's world where users prefer mobile devices to the traditional system.
Why Does It Have To Be Mobile App Development?
The market for mobile application development has seen significant growth due to the rising demand for mobility solutions and people's desire for instant access to everything. The data on the demand for and innovation in the mobile app market are provided below.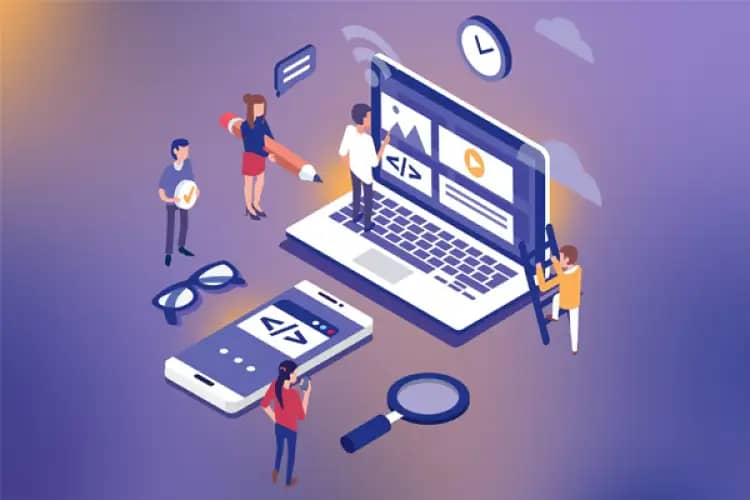 Smartphone User Base
According to one study, the number of smartphone users has increased by 0.3–0.6 billion every year since the invention of the device. The number of smartphone subscribers has increased from the initial 3.6 billion users in 2016 to the most recent 6.6 billion subscribers estimated in 2022, and is predicted to reach 7.7 billion subscribers by 2027. From 2016 to 2022, there will undoubtedly be an increase in smartphone users of 10.4% annually.
Android vs iOS Mobile Device Users
Global Market: Without a doubt, Android users lead the market with 72.2% of the global market share when there is rivalry between Android and iOS mobile phones.
US Market: With 57% of the iOS mobile user base, the iOS mobile market dominates the US market when comparing users of Android and iOS mobile devices.
UK Mobile Market: The iOS and Android markets are in intense competition with one another in the UK. In the Q3 2020 survey, Android users held a 53% market share, whereas in the Q3 2021 survey, iOS users held a 51.6% market share and Android users had a 47.8% market share.
It does make sense for firms to construct a mobile application in light of such forecasts in order to reach their largest possible client base. Additionally, the number of tablets in use worldwide has increased by 36% over the previous six years, approaching 1.14 billion, underscoring the need for cross-platform app development.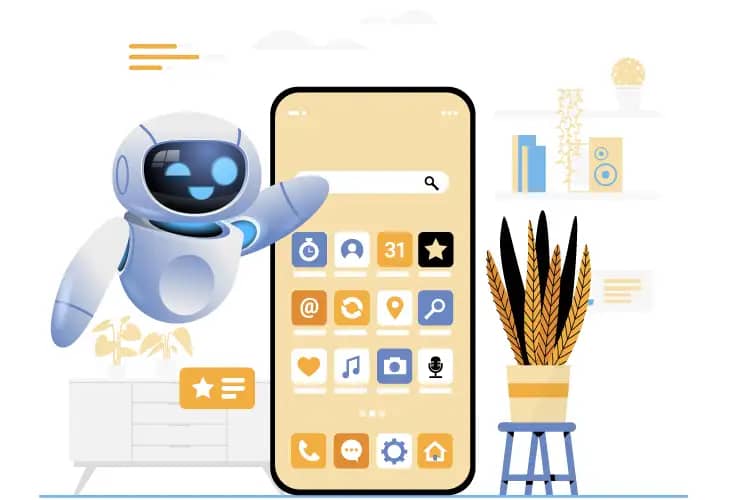 Smartphone Usage
When you look around you in a public space, it is obvious that everyone is devotedly engaged in some form of mobile activity.
According to one estimate, a typical individual will check their smartphone on average for 4 hours and 23 minutes every day in 2021. By 2023, however, it is anticipated that the amount of time spent using mobile applications will increase by 4 hours 35 minutes. Additionally, the average smartphone junkie looks at their screen 262-250 times per day, or less than 5 minutes.
The digitalization of administration, retail, and financial services, as well as the simple accessibility of entertainment content, are some of the factors contributing to this rise in intense smartphone usage.
Mobile App Development & Download Statistics
It is important to bring up the notions of Android and iOS apps, as well as Google Play Store and App Store, while talking about mobile app development and download statistics.
Google Play Store
Google is the most dependable and often utilised platform by a large worldwide audience for even the simplest search queries. Over 2.65 million Android apps with 494K+ publishers were identified by the community in the first quarter of 2022.
The number of applications on Google Play Marketplace is growing daily even as spammy and low-quality apps are being removed from the store. Every day, about 3,739 new mobile apps are added to the Google Play Store! The Google Play Store is now the largest mobile app store in the world because to the rising amount of apps.
App Store
With a varied user base by area, the Apple App Store is the second-largest and a strong rival of the Google Play Store. This information is available in the section above titled "Android vs. iOS Mobile Device Users."
There are currently 2.11 million iOS mobile apps accessible in the App Store, with 724K+ producers worldwide. Around 221,666 games make up the whole iOS app store, with the rest apps being non-games.
The most recent analysis by Statista indicates that 36,000 iOS mobile apps were made available worldwide in the App Store as of June 2022.
Mobile App Retention Statistics
The user retention rate should be the main consideration when creating a mobile app. We are aware that maintaining higher user retention rates is not always easy, but it is crucial to attempt various strategies.
Let's first define what the mobile app retention rate means.
The calculation of the mobile app retention rate is dependent on how long customers keep using the app after installing it. The higher the rate of mobile app user retention, the longer the programme is used continuously by the most users. In essence, the 30-day period following an app user's installation on a mobile device is used to assess the user retention rate for mobile apps.
Mobile App Growth Affecting Factors 2023
You now know that mobile apps account for almost 90% of the time spent by smartphone users. You might also be interested in learning what drives smartphone users to stick with their preferred mobile app. You might use the information from this study to improve the productivity of your mobile app solution.
Mobile App Features and Functionalities
#1 Attractive Mobile App UI/UX Designs
The UI/UX design trends for mobile devices are the most dynamic. The success of your mobile apps is increasingly dependent on the UI/UX designs for mobile devices, which have made significant advancements in recent years. As a result, there is a growing market competition for the finest mobile app UI/UX to guarantee the highest user retention rate.
The leading mobile app UI/UX statistics say: Good UI and UX design can raise application conversion rates by 200% and 400%, respectively. The UX ROI ratio is 9,900%.
Latest Mobile App UI/UX design trends you can try on your solution : Use of mobile OS-inspired in-app gestures (such as double tapping, dragging, flickering, flicking, swiping, touch & hold, bottom swiping, swiping to switch screens, etc) (iOS & Android Gestures). You could also use Motion Elements – According to Wyzowl's survey, 96% of users give motion elements more attention (video and animation) and AR in user interfaces: Since 2019, there has been a growth in the use of augmented reality in user interfaces. The number of AR users was 0.44 billion in that year (2019), but it is now predicted that number will increase to 1.73 billion by 2024.
#2 Best Performance
Any mobile application must operate as quickly and error-free as possible in order to be successful. Mobile app users want applications that regularly provide new updates, offer a positive app user experience, and cater to all of their demands in today's fast-paced environment.
Your mobile app's performance is the sole factor to consider when there is such fierce competition in the mobile app market. If your mobile app doesn't load quickly enough, you risk losing potential, devoted consumers. According to Forrester Research, the average mobile user utilises 25 apps intensively per month, whereas 80% of users only use 5.
#3 Platform Dedicated Audience
You already know that the user bases for the Android and iOS platforms are counted most recently by region due to their high rates of user base retention. Therefore, it's crucial to make a sensible choice when developing your app. You are also aware of the differences in mobile app development costs between iOS and Android, with iOS app development rates being slightly higher.
On the plus side, cross-platform or hybrid mobile app development is a possibility if you want to generate fantastic revenue. This choice enables you make income from all app hosting platforms and is more affordable than developing native apps.
Be With the Mobile App Development Solutions' Success Trends
You could be inspired to create your own mobile application after learning about mobile app development and business revenue creation. Do you know what kind of app development is involved? What kind of mobile application do you want to create, in plain English? Please allow us to simplify your research.
#1 Social Media Apps
Social media programmes gained popularity right away, starting with Facebook. Social media platforms are become an essential aspect of our lives for networking, entertainment, and marketing. Did you know that 90% of individuals read through social media for 4-5 hours every day?
Without a doubt, the time spent on social media platforms by the worldwide digital userbase has been doubled as a result of the short social media movies, shorts, reels, etc. What types of social media sites are included in that?
We can get that information about ourselves and the people around us without conducting a thorough survey. The majority of social media users utilise apps like Facebook, Instagram, Twitter, Snapchat, and other services wherever we go.
#2 Messaging, Chatting, Video Calling Apps
The globe is now connected thanks to video calling and online chat applications. Through such online chat programmes, they have made it possible for people who reside in remote places to communicate in real time while connected over the internet. The use of online chat apps has increased significantly across the globe now that they all offer HD video calling capabilities.
#3 Video Streaming Apps
Everyone needs entertainment occasionally. And why wouldn't we want to utilise it when we can access international entertainment shows, series, films, and documentaries in one app? Speaking of Over The Top (OTT) Services or online video streaming apps, the ones we use the most frequently are platforms like YouTube, Netflix, Amazon Prime Video, Disney+ Hotstar, AppleTV+, etc.
According to Statista, the OTT marketplace's revenue was last estimated at $121.61 billion in 2019 and is projected to grow at a CAGR of 11.60% to $275 billion by 2022 and $476 billion by 2027. (2022-2027). In 2022, the user penetration ratio will be approximately 35.7%, and by 2027, it is anticipated to increase to 44.1%.
#4 Financial Apps (E-wallets, net-banking, stock market)
Financial apps are the most popular among mobile users worldwide, following online video streaming services in terms of usage statistics. According to one study, 6 out of 10 people prefer to manage their accounts using online finance apps. The use of electronic transactions is anticipated to increase in the years to come as they are made simple to use and comfortable.
#5 On-Demand Apps (Booking, Delivery, E/M-commerce)
The number of users of applications that offer on-demand services has significantly expanded since the COVID-19 pandemic, particularly in those that facilitate online booking (for hotels, services, etc.), online shopping, food and grocery delivery, and other services.
#6 Gaming Apps
We all like to play mobile games to lift our spirits during downtime, whether it's the widely known Candy Crush, card games, war games (PUBG, Fortnight, etc.), or any other games. In relation to that, there is a sizable, devoted user base for the gaming industry worldwide.
The income generated by the mobile gaming sector in 2021 was estimated to be $180.3 billion, an increase of 1.4% or more over the previous year. Every year, more people enter the gaming market.
Conclusion
The desire for mobility is growing, and as a result, the development and usage of mobile apps will soar in the next years. The combination of traditional mobile apps and web 3.0 technologies will fundamentally alter how users interact with mobile apps in terms of performance, security, and user experience. That concludes our discussion of mobile app growth figures and trends for 2023 and beyond.
Here at Digitalfren we are not only known for being a website development company selangor or web company selangor. We also have a great team of developers that work tirelesly to develop great mobile applications.
Join Us and book your first consultation with us today.